Anne Wood...
My paintings are about contemplating emotions and feelings. Some are inspired by the wild of nature as I see it, in an abstract sense to convey a sense of place and atmosphere. Other pieces might be an intuitive response to a personal memory.

I live near Lincoln in rural Lincolnshire and my art studio is a timber cabin in a wild garden surrounded by fields.
My wild garden can be a source of inspiration. The farm buildings are now weathered with age which have a beauty of their own. Mosses and tangled grasses add texture and colour. These are some of the things which can surface in my work. However, I am not a landscape painter in the realist sense...more a painter of my feelings about the landscape. Nothing is real in my work, it's all an abstraction but nearer to the truth than a lie. I know how I react when I place a patch of paint on my canvas but a viewer might have a different perspective. We bring our own personality to experiencing art.
I am a member of the Lincolnshire Artists' Society and the Nadin Group and have received four awards for my work in Society Exhibitions. I serve on the Management Committee of the LAS.
My home gallery will be open to visitors on the 2nd Sunday of the month from 11am until 3pm. Lots of small pieces are on sale for gifts. Greetings Cards too...all original art, no prints or reproductions.


Wild at Heart Studio, Main Street, Broxholme, Lincoln (Look on Google Earth for Wildartdesigns LN1 2NG)
2024 Open Studio:
During the winter months I hope to open my little gallery room from 11 - 3pm on 2nd Sundays, but if you are planning to visit, please check with me to avoid a wasted journey. Especially if the weather is bad. 🎨🎨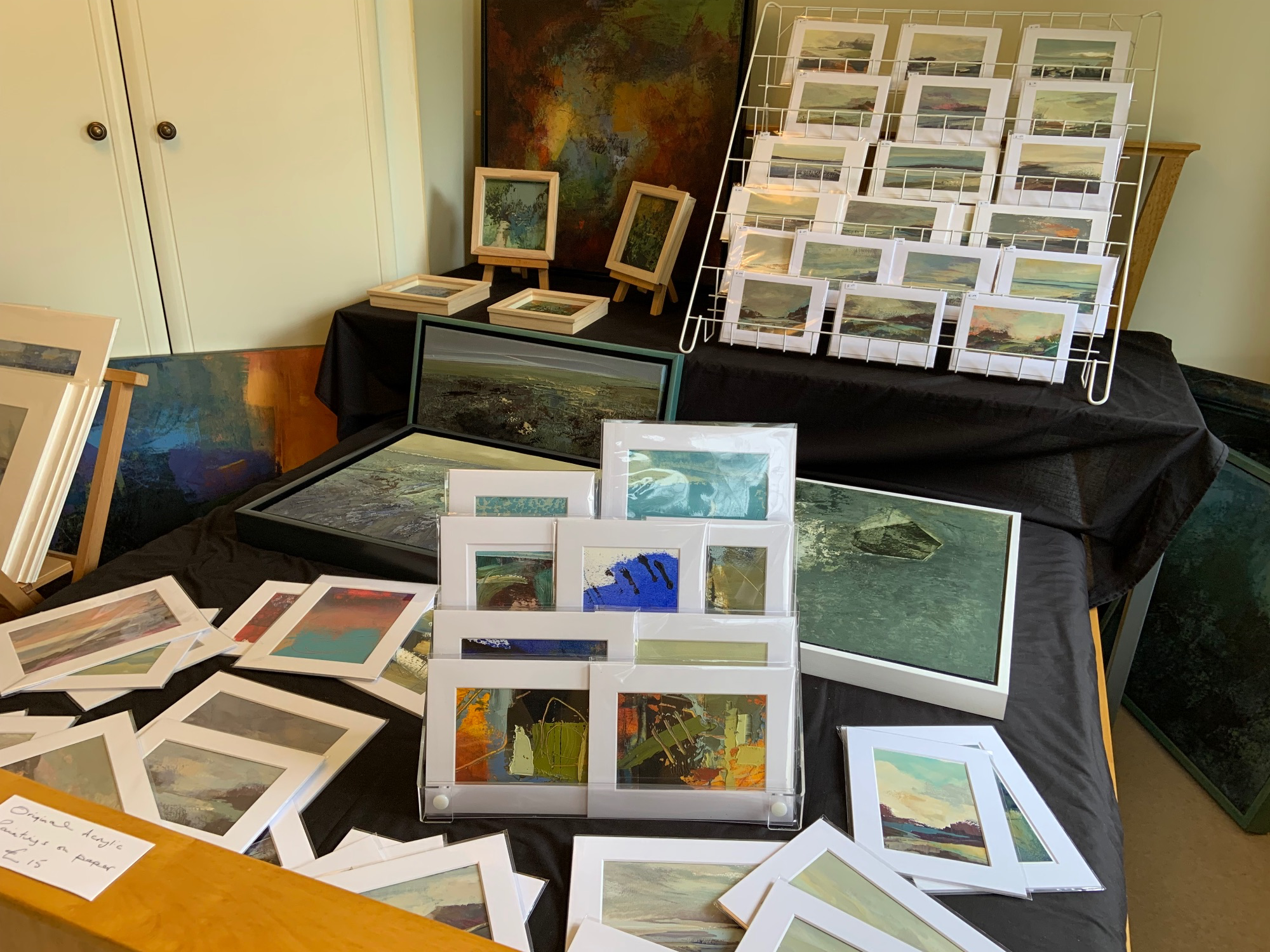 CLICK THE IMAGE BELOW TO VIEW MY RECENT OIL PAINTINGS...
I have some work available to purchase. Please contact me if you wish to see something.
I like to sell my paintings if possible directly from my Studio as they are best if seen 'in the flesh'. Some small pieces can be shipped in UK.
Please complete the form below and click the Send button to get in touch with us.
Thank you for submitting the contact form.